The Boys' School primarily employs male teachers, while the lower classes and Girls' School are staffed with female teachers.
Both male and female staff members boast extensive qualifications and experience. For teachers in the Primary Sections, minimum requirement includes Teacher Training and a Diploma/Degree coupled with substantial relevant experience.
However, preference is consistently granted to candidates with an MA/MSc/MS and ample teaching and training experience within similar institutions. Over the years, the school has nurtured a cadre of experienced educators, many of whom have dedicated 20-30 years of service to the institution—truly an asset to both the organization and its students.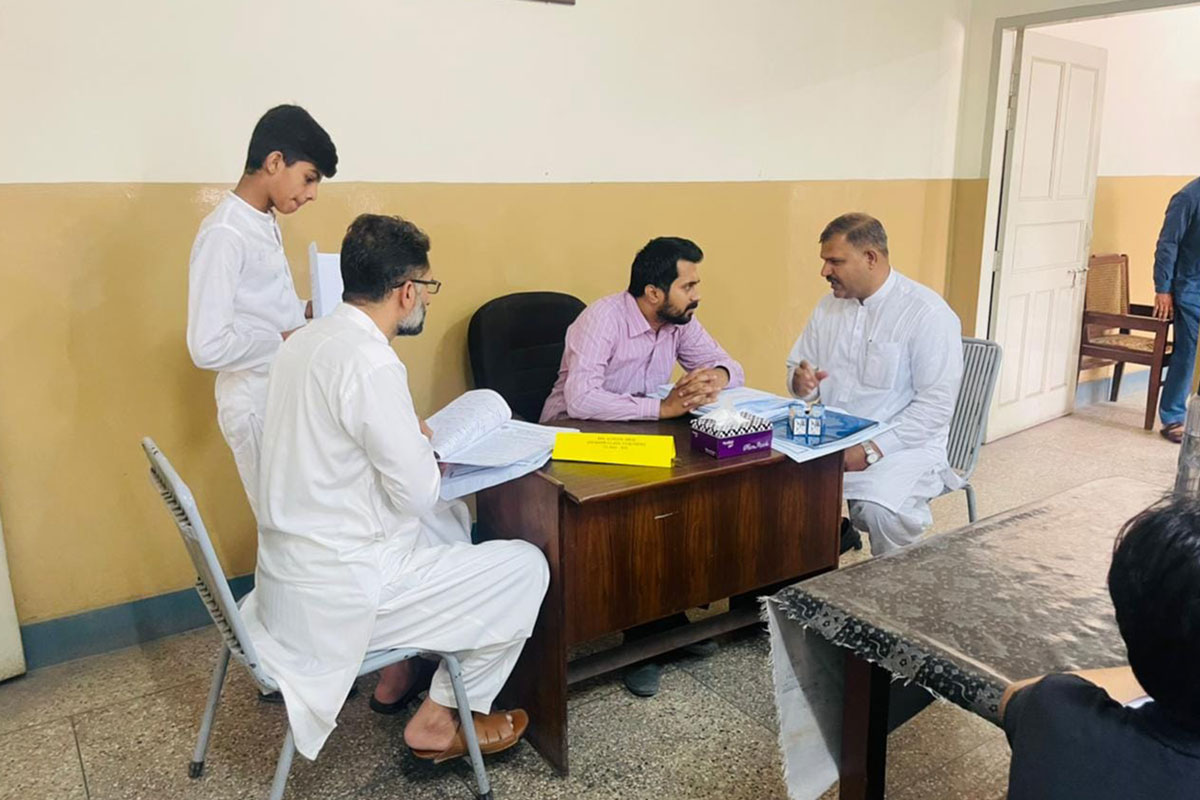 We firmly believe that a close interaction between parents and the faculty is a cornerstone in defining and devising the purposeful future academic curriculum and policy. In addition, it also ensures that parents are fully aware of their children's performance at school and, as a result of this transparency; the grades of children improve drastically over time. This two-way communication helps both the teachers and the parents in adopting a collective approach for the betterment of the student.
Custom-Built Campus Approach
PIPS has consistently prioritized the creation of campuses that provide not only educational facilities but also encompass grounds, sports facilities, labs, and more, offering students a comprehensive and enriching experience. This gives the network an edge over other schools that merely focus on the classrooms, thereby depriving children of adequate physical and mental development – as the old saying goes "All work and no play makes Jack a dull boy." We believe that Parents entrust us with their most valuable possessions – their children – and it is our duty to treat them accordingly rather than mere cash dispensing objects. Our flagship campuses of Abbottabad, Gujranwala, & Gujrat are prime examples of this approach with special campuses.
Although most PIPS campuses are day schools, the Abbottabad campuses provide exceptional boarding facilities. Spread over 15 acres on a hill, the Abbottabad campus offers students comfortable lodging, delicious food, and access to a range of facilities, including a swimming pool, full-size grounds for soccer and cricket, basketball and tennis courts, a world-class gym, and equipment for gymnastics and athletics. The school encourages physical activity and regularly hosts internal competitions, as well as participating in external events throughout the year. Additionally, the campus has a common room with board games and table tennis, providing students with recreational opportunities outside of academics.
Curriculum & Educational experience
Courses of Study
The School & College prepare students for Matriculation and F. Sc. Examinations of the Board of Intermediate and Secondary Education, with English as the medium of instruction. The institution aims to provide a strong foundation in both Urdu and English.

Co-Curricular Activities
Regular social and cultural events, such as Qirat, Fancy Dress, Singing, Speeches, Debates, and Competitions, are held. Each student is urged to participate at least once per term to overcome shyness and build confidence.
Digital Learning
Computer labs are available for boys and girls. From Grade 3 onwards, computer training is mandatory to equip students with digital skills. Library and digital learning classes are also included. This ensures students are prepared for decentralized digital production and earning opportunities.

Islam & Morality
Given the ideological nature of our state and the centrality of Islam in our lives and education, religious instruction is prioritized. We strive to embody Islamic principles and impart them to students through personal demonstration rather than mere rhetoric. Our students are taught the exemplary life and teachings of Prophet Muhammad (صَلَّى اللّٰهُ عَلَيْهِ وَسَلَّمَ) to guide their conduct.

Recreational Trips
The School makes it a point to give regular outings to its students whether senior or junior so they enjoy memorable time with their teachers and friends
Games & Hobbies
The institution boasts proficient personnel for physical education, with P.T. sessions integrated into the curriculum. Additionally, the faculty instructs pupils in diverse athletic pursuits, such as Gymnastics and judo karate. The purpose-built facilities facilitate students' expression in various sports.
At PIPS, we believe that early years education is the foundation for a lifetime of learning. That's why we give special attention to our early years classes, focusing on activity-based learning and play-based teaching approaches.
Our teachers are trained to create a safe and nurturing environment that encourages children to explore, ask questions, and learn through play. We believe that children learn best when they are actively engaged in their own learning, and our curriculum is designed to reflect this.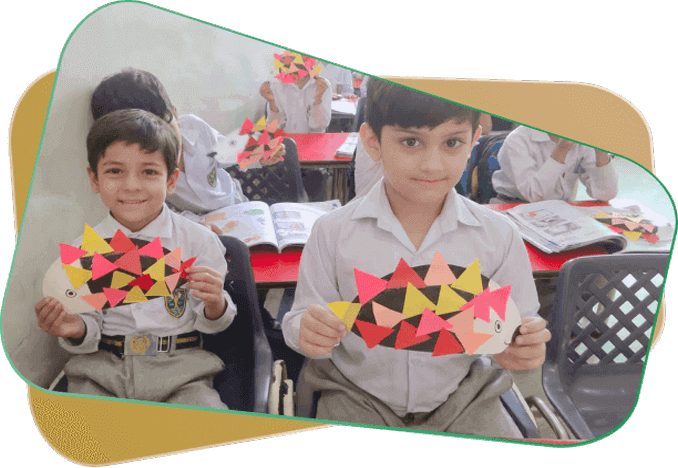 Our early childhood education employs diverse activities such as storytelling, drama, music, and art. We foster creativity and independence, enhancing confidence and self-esteem. Our approach is grounded in current research and best practices, ensuring optimal learning for our students.
Parental involvement in early years education is crucial. We collaborate with parents to provide support and guidance for their children's success. Regular communication and parent-teacher conferences establish a partnership that fosters children's growth.