PIPS Abbottabad (Boys College) Classes (VI – F.S.C, O Levels) Built in 1989, our biggest campus sits atop a hill in Abbottabad. This branch is packed with awesome facilities like grounds for cricket, hockey, and football, plus courts for basketball, tennis, and volleyball. And guess what? There's also a gym and a swimming pool, so you can stay fit and cool. In addition, we also have a mosque right here on campus. You can join in for daily prayers, Fridays, and even Tarawih prayers during Ramadan. This is the only campus that offers boarding facilities, and hundreds of students call PIPS Boys College their home. So, if you're up for sports, a dip in the pool, finding some peace at the mosque, or even living on campus, come check out our Abbottabad campus. It's a place where you'll find it all. The branch offers day school and a full boarding school and caters students from Grade VI all the way up to F.Sc. levels. Moreover, students can also choose to be in the Cambridge stream for O-Level.

Principal Abbottabad-Boys | Brig Qamar Zaman (R)
It is indeed a matter of great privilege and honour to join this highly prestigious and premier educational institution as the principal in June 2023. It is without a doubt that this institution has attained this position like a long marathon race spanning over four decades, and the credit goes to the unparalleled teaching faculty, administration staff and the management…
Any questions? Just write us a message!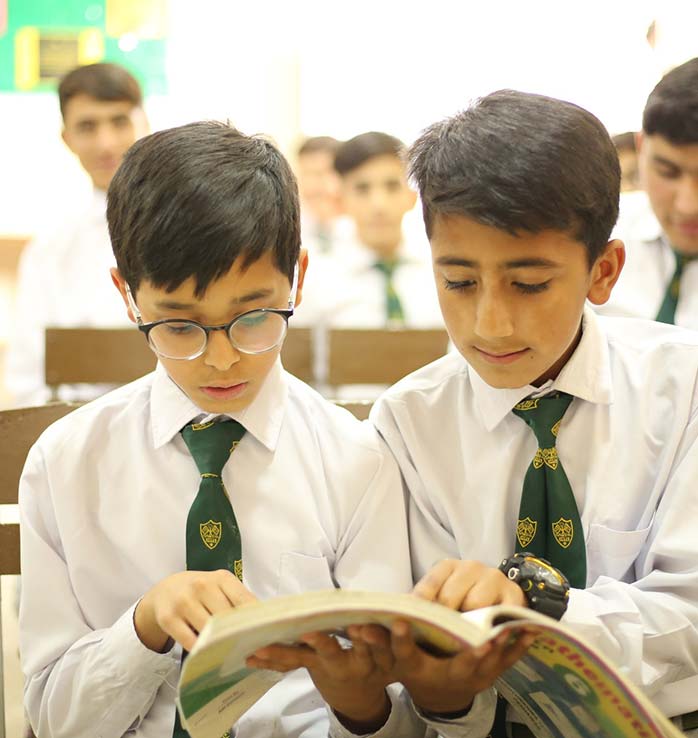 PIPS Abbottabad Boys Campus