About PIPS Education Network
Pakistan International Public Schools and Colleges are (English Medium) Educational Institutions and have been established by the Pakistan Education Association, a Government registered body of the province Khyber Pakhtunkhwa (KPK). The association made a humble beginning at Abbottabad in 1983 when it started admissions in classes Prep to VI only. By 1989, it introduced F.Sc. and Senior Cambridge (SC) levels. Over the decades, PIPS has evolved and is now operating in multiple cities across Pakistan. Alhamdulillah, PIPS now has 10 branches in the cities of Gujranwala, Gujrat, Mirpur, Mansehra and Swabi.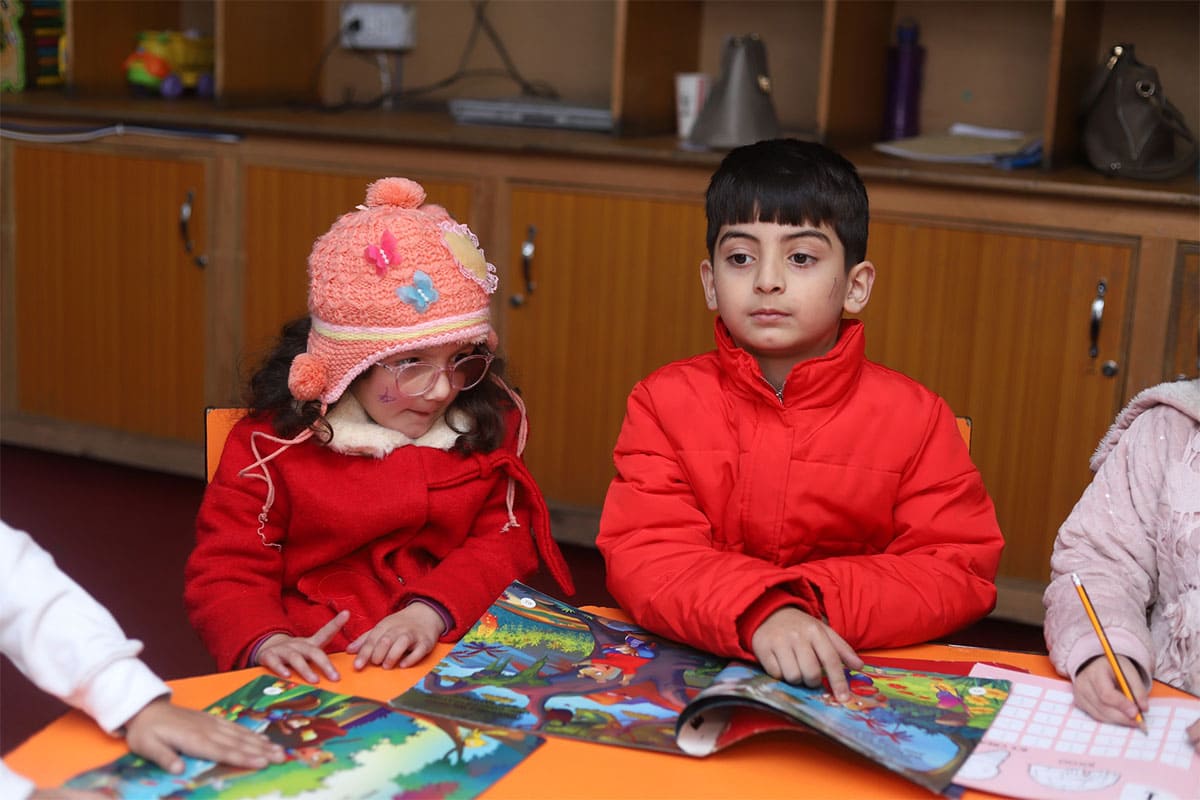 Aim
PIPS aims to provide children with affordable quality education, and to develop their essential skills so they can steer Pakistan to attain an envious stature amongst the comity of nations.

Vision
A Pakistan with highly qualified individuals who fear ALLAH (SWT), are instilled with the spirit of nationalism, ethical integrity and have vital skills to go hand in hand with the leading nations globally.
Mission
To equip every child with critical thinking, digital literacy, solid religious foundation, and other skills so they can adapt to the rapidly changing world, and lead Pakistan to compete on a global scale.
Late Brig. (R) Ijaz Akbar
Brig. R Muhammad Ijaz Akbar (Late) was a notable educationist in Pakistan. After his Military training, he got a diploma in Education from the UK, and later worked at various institutions in the military such as Military College Jhelum, Army Burn Hall, Abbottabad, among others. After retiring from the Army as the Principal of Army Burn Hall in 1983, he went on to establish PIPS. Brig. Ijaz (Late) firmly believed that it was of utmost importance to mold individuals that become excellent Muslims, have strong sense of nationalism, and uphold honesty. At PIPS, we tirelessly work to take all possible measures to follow his footsteps and take PIPS to even greater heights INSHA'ALLAH. We pray that ALLAH (SWT) gives us the ability to become a fraction of individual that he was and may ALLAH (SWT) bless him with the highest rank in Jannah. Ameen!
The school was founded by the Late Brig. R Muhammad Ijaz Akbar, who was among the topmost civil and military educationists of Pakistan. However, since his demise in 2019 the schools are controlled jointly by his two sons who are now the Managing Directors of the institution. The elder son, Mr. Farrukh Ijaz secured BA and BSE (Architecture) degrees from Punjab University and a M.Ed., from Ohio USA. The second son, Dr. Manzar Ijaz, holds a MBBS degree. Both Mr. Farrukh Ijaz & Dr. Manzar Ijaz have 30+ years of experience in school administration and were the driving force behind the prosperity of the school along with their late father.
Recently, the young blood from the generation have also joined the school management as Deputy Managing Directors to bring innovation into the organization and drive the institution forward digitally while maintaining the core values. Mr. Taloot Farrukh has done his bachelor's from NUST with a master's in project management from the University of Aberdeen (Scotland) and has 6+ years of corporate experience with most recent being in ZONG HQ. Mr. Muhammad Sarosh Ijaz has recently graduated in finance from the University of Western Ontario, Canada and is currently working for a top Canadian bank. He works part-time with the institution.
Campuses of PIPS consist of highly educated and experienced individuals who have proved themselves as excellent leaders in their previous positions. The Boys College Abbottabad is currently headed by the Brig Qamar Zaman (R), a decorated ex-Army officer who is recipient of Sitara-i-Imtiaz (M) and holding degrees in M.Sc (Strategic Studies), MBA (Supply Chain Management), AFWC (Warfare Studies and Defence Management), and PSC (Warfare Studies), Brig Qamar Zaman (R) brings a wealth of expertise to his role as Principal. His esteemed qualifications reflect the high standards of our premier educational institution.
The Abbottabad Girls School & College is headed by Ms. Faiza Asif, MA (English), MA (EPM), who previously served as Principal at the City School. Col. (R) Asad Alam leads PIPS Boys & Girls Gujrat and has been a part of the institution for the past decade, completing 22 years in this field. Ms. Shaheen Asad, MPhil (Urdu), with a substantial teaching and administrative experience of 26+ years, serves as the Vice Principal in Gujrat. She joined the branch from Lahore Lyceum Jhelum Branch, where she worked as a Principal.
In Gujranwala, PIPS Satellite Town Gujranwala is headed by Ms. Beenish, who has 20+ years of experience in heading educational institutions including City School, Beaconhouse & PIPS. Moreover, the PIPS Opposite BISE Boys Gujranwala is headed by Mr. Arshad Mehmood, who has been promoted internally, and has over 20+ years of experience. Lastly, PIPS Mirpur is being headed by Ms. Mussarat Ansar having 10+ years of educational experience in heading City school, Bahria Foundation College and APS. Our aim remains to provide the best educational experience to our students, shaping their character for what the future holds for them.